FLIGHTS
Fly around the world with Homeric Tours' airline partners.
DESTINATION:
Special Negotiated Fares for Tour Passengers
Homeric Tours has specially negotiated airfares with major U.S. and European carriers for travel from the United States to Europe, Africa and the Middle East. These fares are used in conjunction with our tour packages and in most instances, are significantly lower than those published fares offered by the airlines and more flexible in terms of changes and cancellations.
Competitive Fares for Air-Only Passengers
Our company also offers competitive published fares for those passengers who are not purchasing land arrangements from Homeric Tours. Homeric's experienced reservation agents work to find the least expensive airfares available, as well as the best itineraries to suit your needs.
Homeric Tours' airline partners:
Best Deals
get more, pay less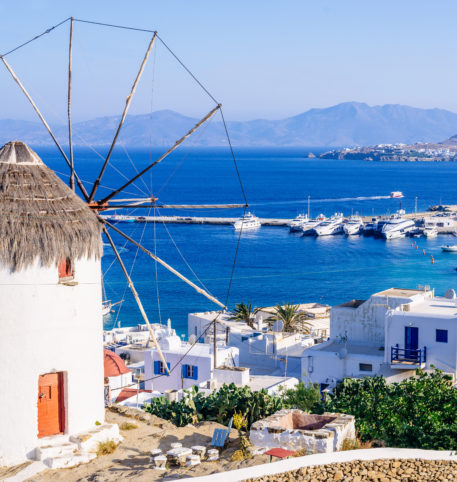 MYKONOS SPECIAL – SPRING & FALL 2023